Explore my works
Making things that make sense
Explore my words
Thought leadership in the Carl vertical
It's for Our Sake Batman Always Wins.
Ever wonder why Batman is able to defeat gods and keep on breathing? I have a theory. Check out my article for DCComics.com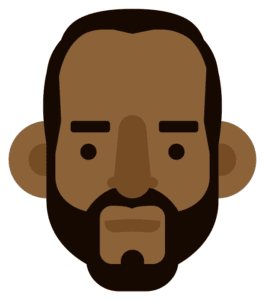 About Carl Waldron
I live in a constant state of "Let me create something dammit!". I find it quite motivating. I have a fervent need to build, design, draw, concept, make and create. It's worked out very well so far.
I design and deliver brand solutions and product designs for companies large and small. I lead teams of amazing creatives and sharp developers, and together we build great brands and products. Everything is steeped in research and made to address client pain points.
Creating user experience wireframes, illustrating icons, and occasionally building web apps using Django and AngularJS are second nature. In the last 15 years, I have participated in every step of the creative process, from initial brainstorms through final deliverables. I am ready for anything.
I love to make things. I love helping people. I also like to do push-ups. It's in my DNA.
I am a creative mutant. How can I help you?
+ Brand Design Specialist

+ User Experience Specialist

+ Digital Content Writer

+ Audio Production
+ Marketing Design
+ Experienced full stack developer
+ Design Manager and mentor
+ Creative thought leader
+ WordPress Developer
+ PC & MAC Compatible