Design problem:
Zipari began as an off-shoot of the Freelancers Union Health Insurance Company. When the ocmpany was purchased by a venture capital company, it was rebranded as Zipari with a focus on easy-to-use products for health insurance payers. It was a blank slate, and I was handed the reigns and allowed to brand the company and dictate the direction of the products we designed.
Solution(s): Brand strategy, Web Design, Product Design& Development, Design Leadership, Client Liaison
---
Branding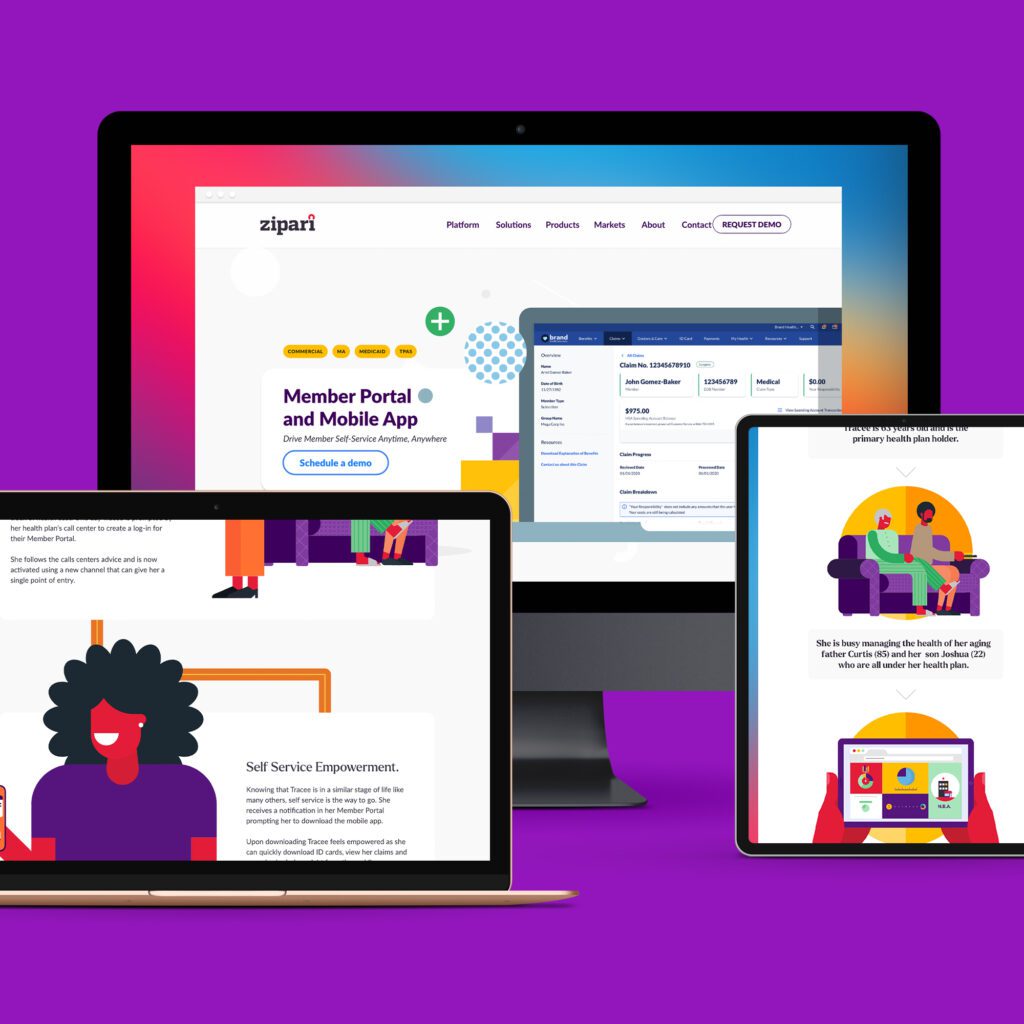 When Zipari launched in 2014, we needed to stand out in the health insurance tech crowd. We leaned into a heavy slab serif to connote our bold approach to the industry. I developed the Zipari brand mark "The Signal" to represent our commitment to understanding how people navigate the health insurance industry. The Signal represents Zipari's understanding of the industry, its member's needs, and the things that Zipari can change for the better. We use that industry-specific knowledge to help payers understand their membership at every touchpoint.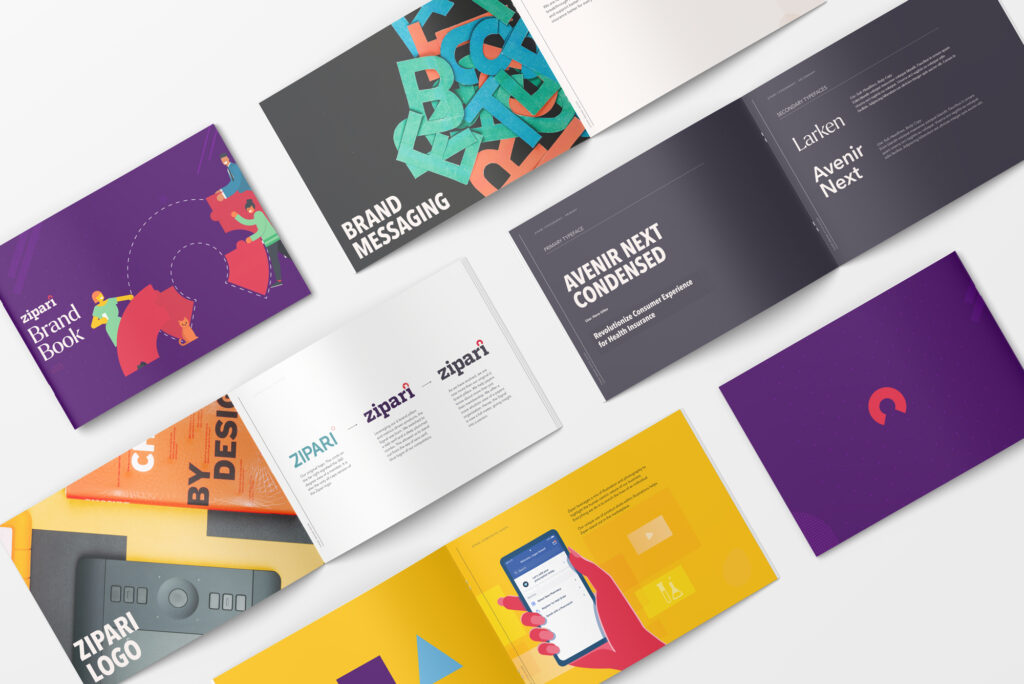 Whether it's a member or Broker purchasing insurance or a Service Representative handling a complaint, Zipari and its technology suite are there to increase ease of use and reduce confusion. We made the brand model that sentiment.
---
Product Design Leader
As a singular design and development asset, I was responsible for the first iterations of our product suite. I wireframed, designed, and built the digital products we sold to numerous happy clients. We designed and built portals to serve our client's members, using feedback from their users to help inform future updates to the product.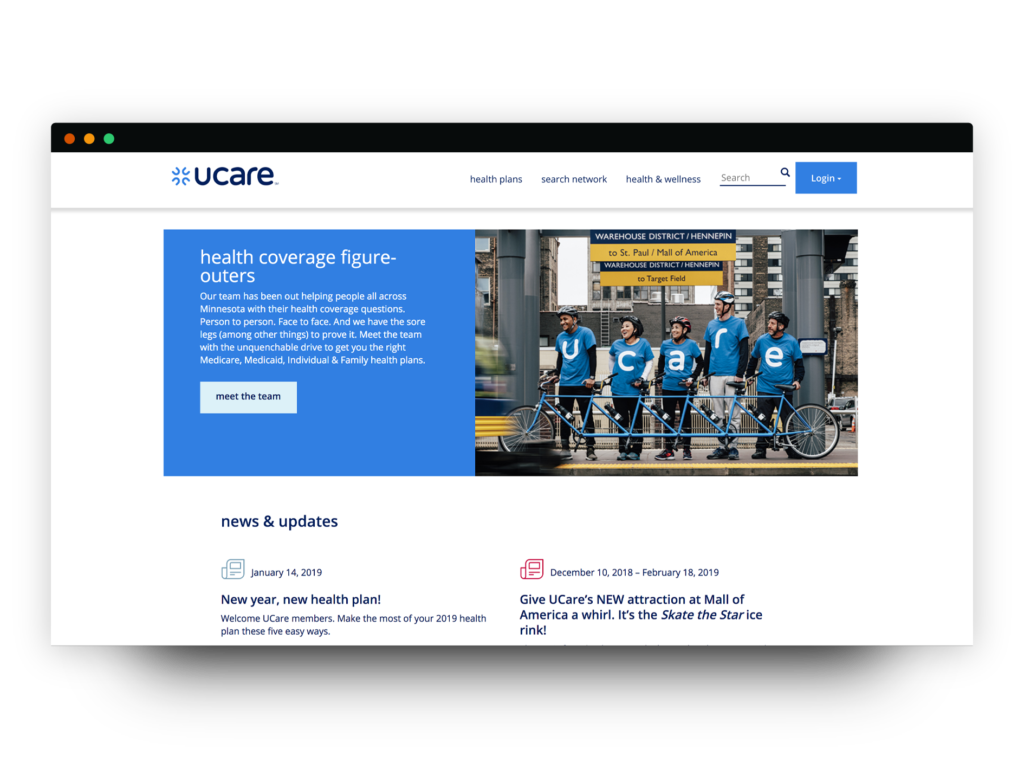 As Creative Director, my team and I revamped the UX of the Product Suite to employ empathy-focused designs based primarily on end-user testing and data. The product suite evolved as the team grew, with each designer contributing to the growth of the products.
I lead the team to create the Zipari Product Design System, which governs the UI and UX of the products, allowing the team to collaborate with a singular vision for the products. We implemented various technology to help streamline the process, including Asana for task management and KPI tracking, Adobe Creative Suite, and Abstract for design version control.
The Design System goverened the product design for the zipari product suite, including Member Portals, Broker Portals, Provider Seaerch and Call Center Solutions.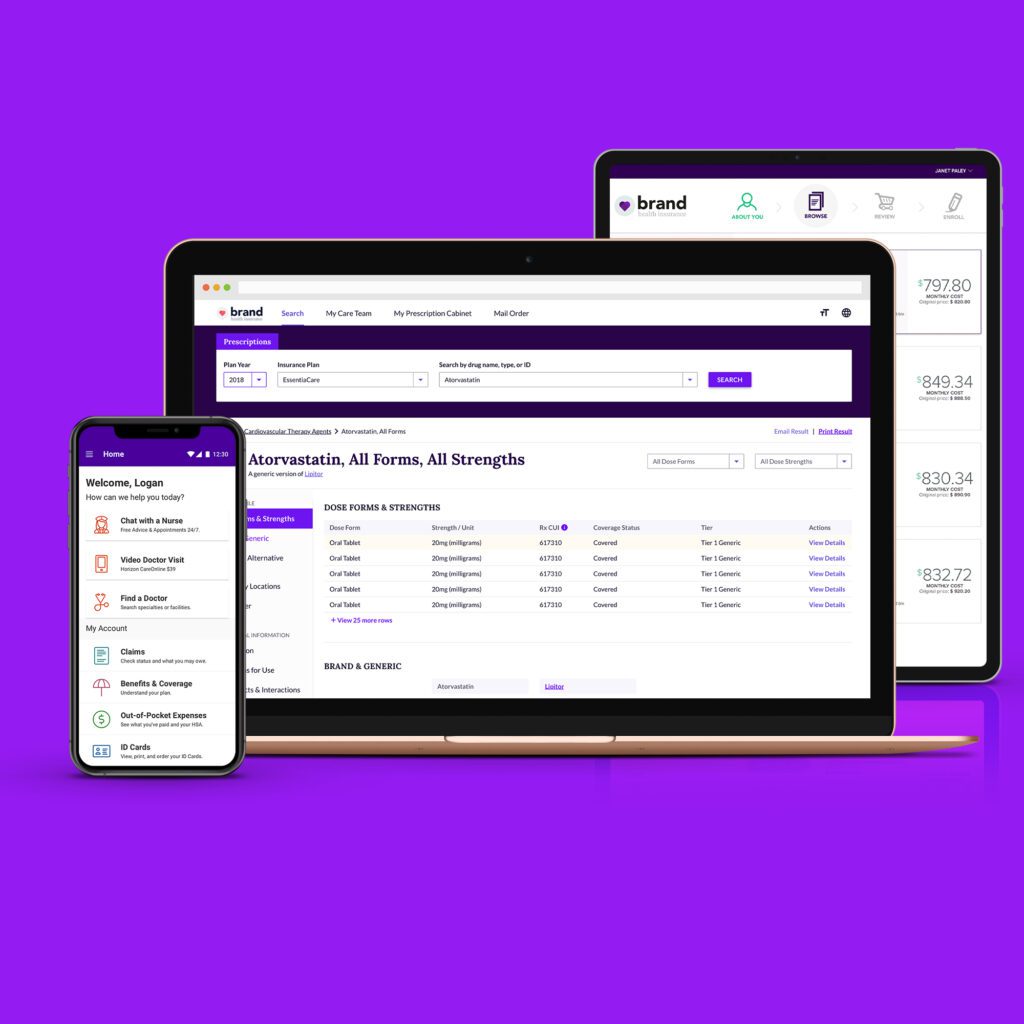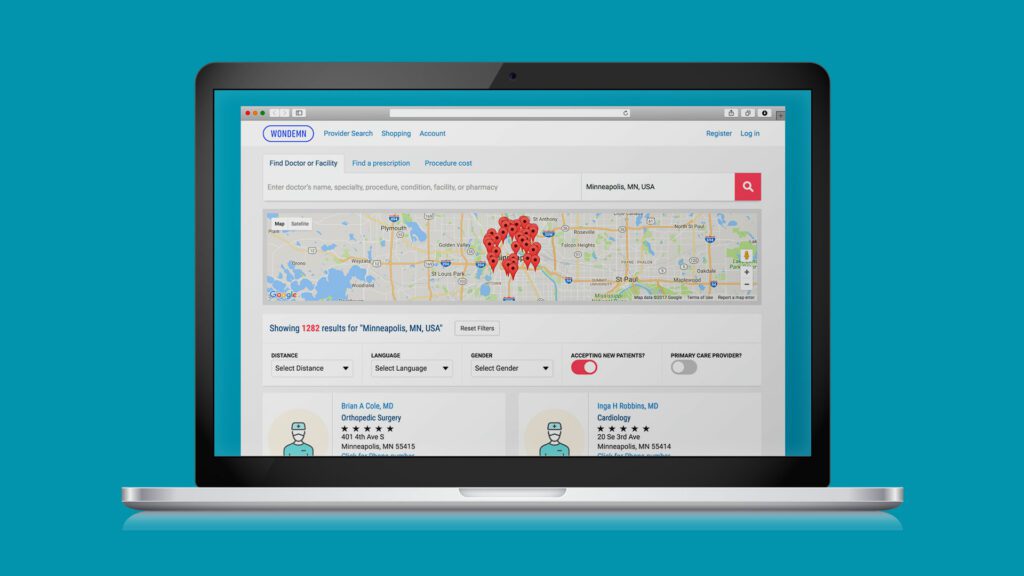 Marketing Design leader
We've increased our credibility in the industry through eye-catching environmental design and successful print and web campaigns. Today, Zipari is focused on more empathy-driven storytelling to illustrate the value of our products on a person-to-person level. The brand continues to evolve, shifting to a more approachable, empathetic style to help engage with potential clients and their members.