Design Problem:
The Pickwick Arms Hotel approached the design agency 321 Takeoff to help refresh its branding. Pickwick Arms was a hotel catering to tourists visiting New York. The rooms were well furnished but very compact. The hotel needed new messaging and a fresh brand to attract customers and sell them a cozier experience.
The Solution: The Pod Hotel
Along with the CD, I developed the Pod Hotel brand. We crafted messaging promoting the hip nature of the brand and targeted young night owls who would only use the rooms to drop off their things before tackling the New York scene.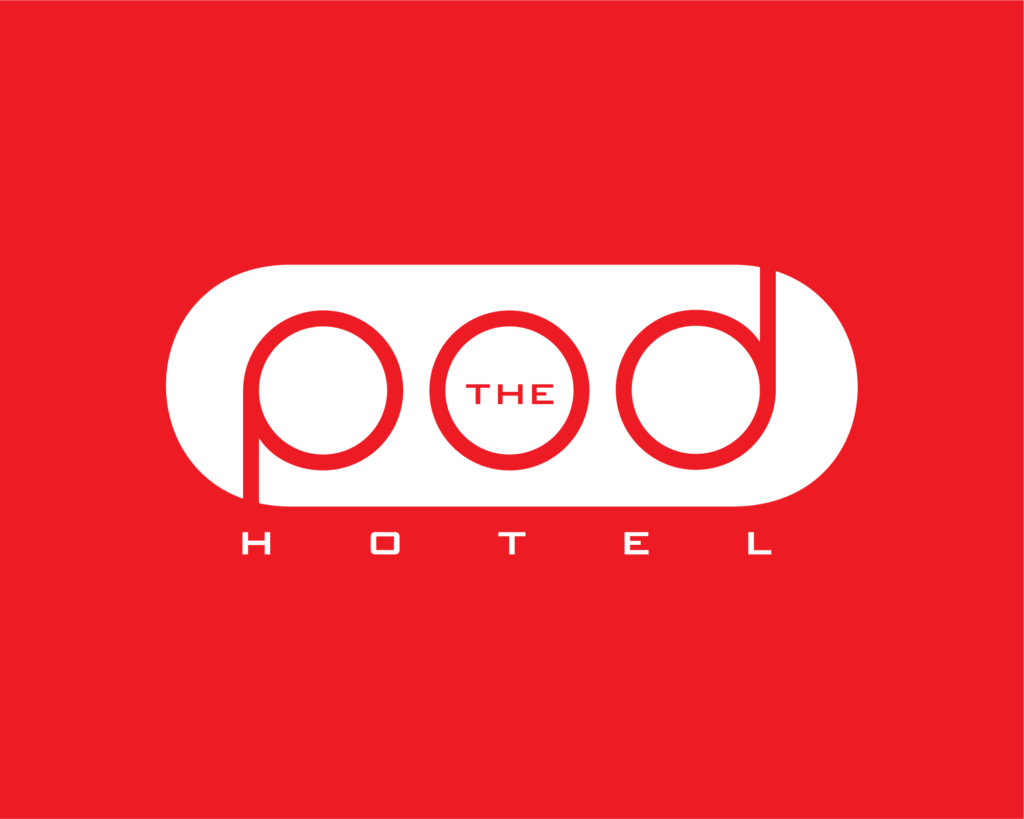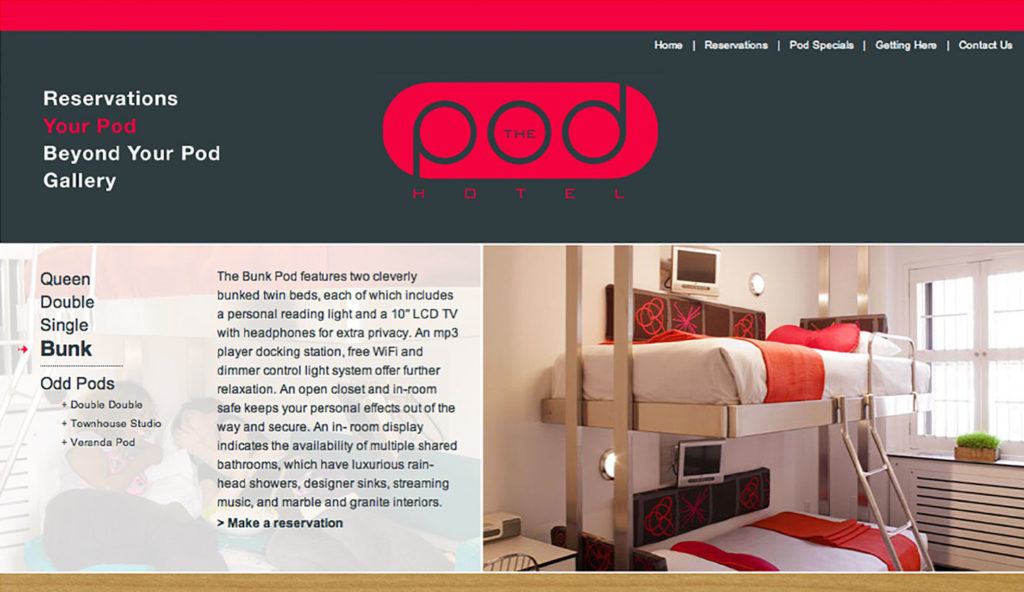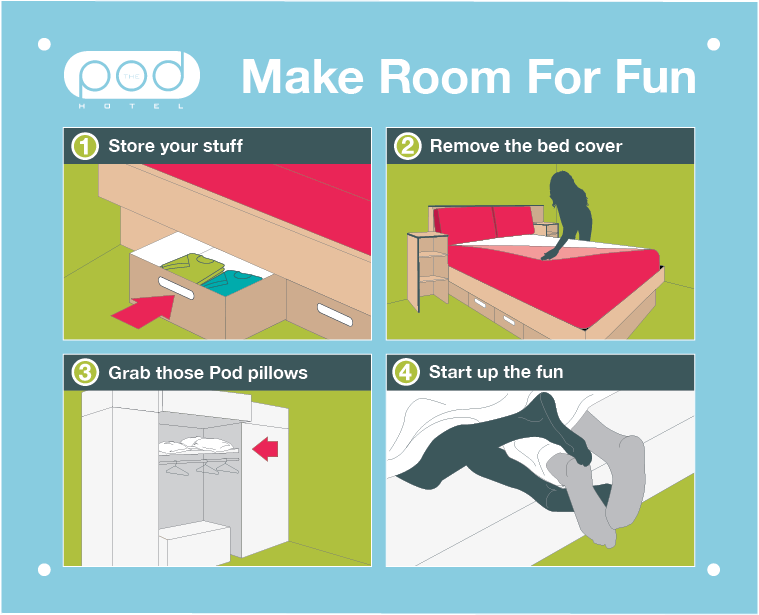 I was responsible for developing the logo, pod hotel design system, and the original web portal. I built in quircky animations and illustrations of people lounging in the logo representing the desired clients. Our agency also designed the hotel's interior, including linens, wall art, and the rooftop lounge.
Today, Pod Hotel has locations all over New York, including a prominent spot in Times Square.