I am a community manager (for lack of a better term) for a group of parents who love playing Destiny 2. It's called Dadstiny and it's a subgroup of The Dad on Facebook. When I pitched and ultimately created the group, I didn't think three years on I would still be managing this passionate group of gamer Guardians. I also didn't expect to dive so deep into the branding and lasting identity of Dadstiny. Building a brand is hard work, but coupling it with growing a community of like-minded positive parent gamers makes the process way more fun.
Building a community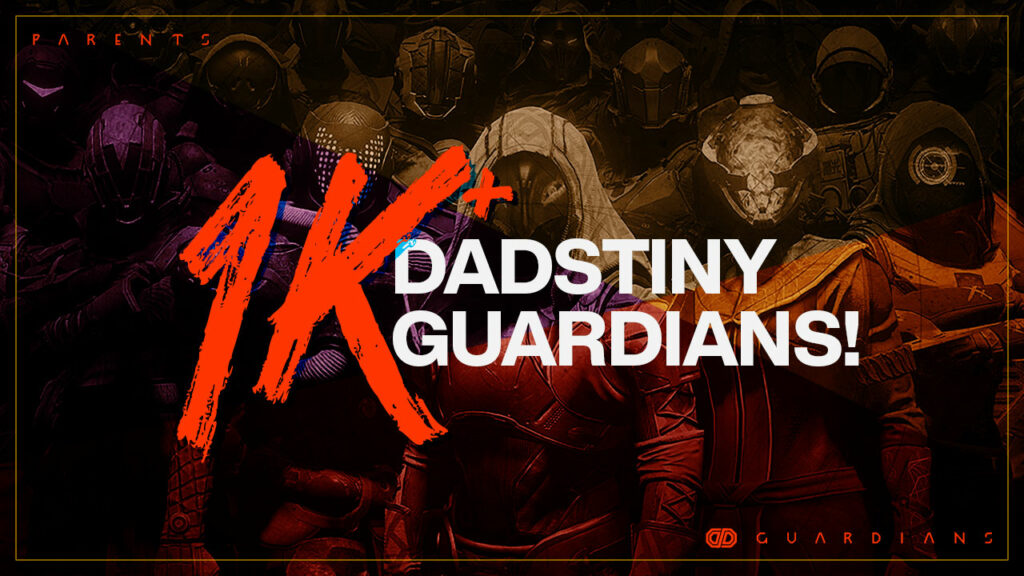 The group originally relied on membership through The Dad. These days a lot of new members are word-of-mouth additions. We don't really do promotion for the group. The mods and I tend to focus on maintaining the positive vibes within the existing membership. We do that by posting weekly engagement polls, the occasional Weekly Challenge, and monthly Raid Races to foster that competitive spirit. The moment Cross-Play launches, we will be re-instituting PVP tournaments (maybe with prizes). In the past, we held a 6 Vs 6 Fantasy Draft Tournament for the community. Two members of the group drafted their teams from a list of participants, then headed into the game to lead their teams to victory.
We even predicted the future. During one of the seasons, I created a custom banner based on an in-game event as a prize for one of our challenges. Sometime later, Bungie released a similar banner. Dadstiny is at the forefront, folks.
The mods and I strive to make sure the current members have a reason to stay and engage. Their referrals and member recommendations are the backbones of our growth. We started a set of community guilds on the official Bungie.net portal so members have a way to participate in the game together. I spun up a website so the group has an official portal, a Twitch channel for events, a yearly charity t-shirt promotion, as well as a dedicated Discord. All in the hopes that our membership feels taken care of from all angles.
---
Building a brand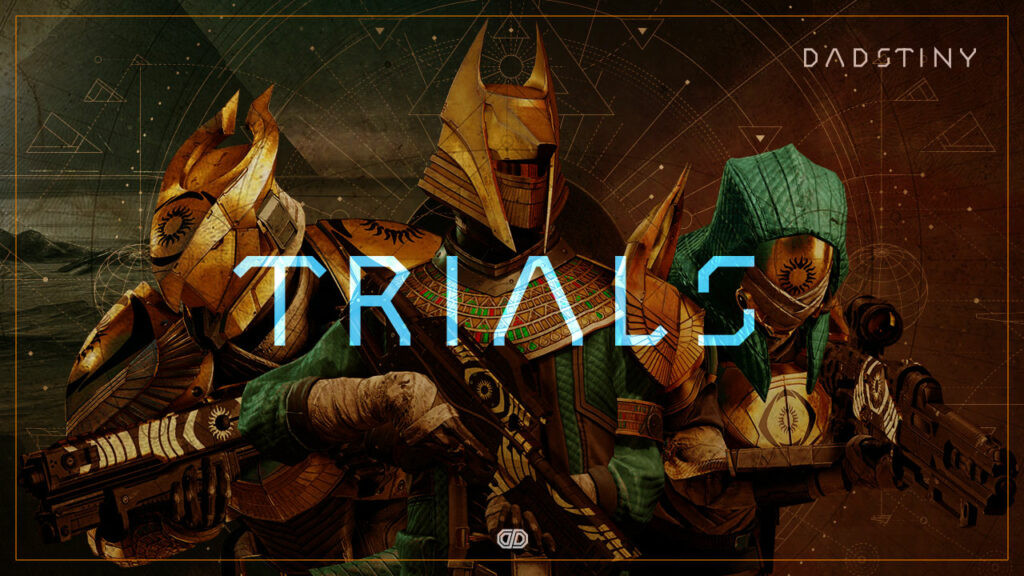 The moment the group was formed, I immediately went to work on branding it, as it is my natural inclination to create logos and brands for every idea I have or see. The group's original name was "Guardian Dads". That didn't roll off the tongue one bit. A few weeks in, I debuted Dadstiny. Thankfully, everyone was on board, and it has persisted to this day. I rely on Bungie's amazing artwork as the backdrop for our banners and promos to help connect the community to the game at all times. Also, who has time to draw these meticulous characters for every banner. I have work to do.
---
Over the years, the brand has grown with the game and the community. The original Dadstiny logo was typeset with Futura Now, a direct reference to the Destiny 2 logo by Bungie. As we developed, I felt we needed something more custom that we can call our own. I created the community font DADSTINY which powers the logo today. A nice design exercise to create a font for a successful brand.
I've incorporated the typeface into our promo images for challenges and announcements to reinforce the brand to our members. And as an exercise for myself to keep my branding skills sharp.
Infusing a bit of myself
This project is based on my love of Bungie's Destiny 2 as well as the community we have built. While everything I do is on my own time and solely for the enjoyment of the community, I do have a bit of fun with everything. Whether it's experimenting with banner designs, writing pithy subtitles for Challenges, or creating my own custom Destiny 2 Weapon's foundries for our community Gunsmith threads.
The moral is to find something you enjoy and invest some time and love into it.
What's next
The double-edged sword of a parent-focused gaming community is you have a group of people who understand kids and significant others come first. But, that means not everyone has a ton of time to play together. With Cross-Play, we will be able to connect more of the membership for community events. With the console restrictions gone, we are down to time zones and feeding times, which is a step in the right direction. More people to connect with means more gaming together and more engagement. It's all about connecting the folks in Dadstiny together. For me, I will continue to refine and complete the brand in my downtime and hopefully expand Dadstiny into something bigger. Maybe Bungie will take notice and we can collaborate. Pie in the sky ideas people. Pie in the sky. Maybe I'll do something with our Dungeons & Dadstiny D&D idea as well.
---
Do you have a hobby you've infused your passion into (design and gaming for me)? Let me know what it is. Do you have a game or comic that needs some design help? Contact me and let's make it happen.